ENTRY 28
MASTER ARCHITECTURE FINAL PRESENTATION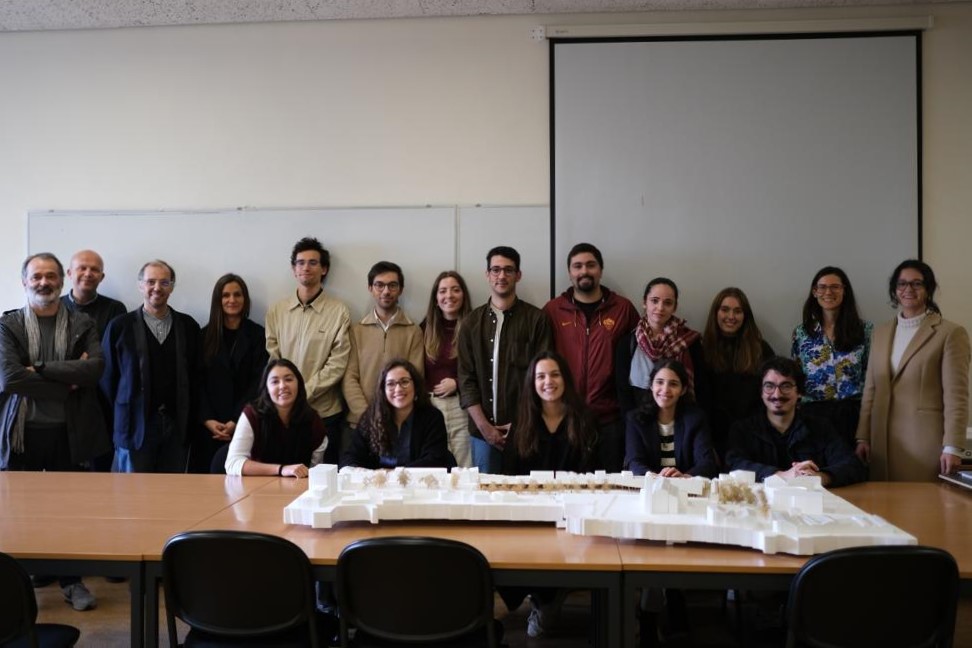 Dec 12, 15 and 16 / 2022

On the 12th , 15th , and 16th of December 2022 was held the Final Presentation of the Master's Degree at Iscte. The jury of this Master Architecture Final Presentation was been composed of Ana Brandão, Catarina Santos, Filipe Prudêncio, Francisco Freitas, Helena Botelho, Inês Lobo, João Paulo Delgado, João Paulo Rapagão, João Pedro Falcão de Campos, José Luís Saldanha, Nuno Valentim, Paulo Tormenta Pinto, Pedro Pinto, Rita Rodrigues, and chaired by Gabriela Gonçalves Marta Sequeira, Miguel Gomes, Sandra Marques Pereira.
We congratulate all the students namely Afonso Simão, Bárbara Monteiro, Bernardo Vicente, Carlos Marques, Cátia Meireles, Daniel Gomes, João Ovelheira, Madalena Lopes, Maria Fróis, Mariana Brito, Marta Fonte, Miguel Almeida, Ricardo Ferreira, and Tomás Oliveira.




---